Block Lotto Quilt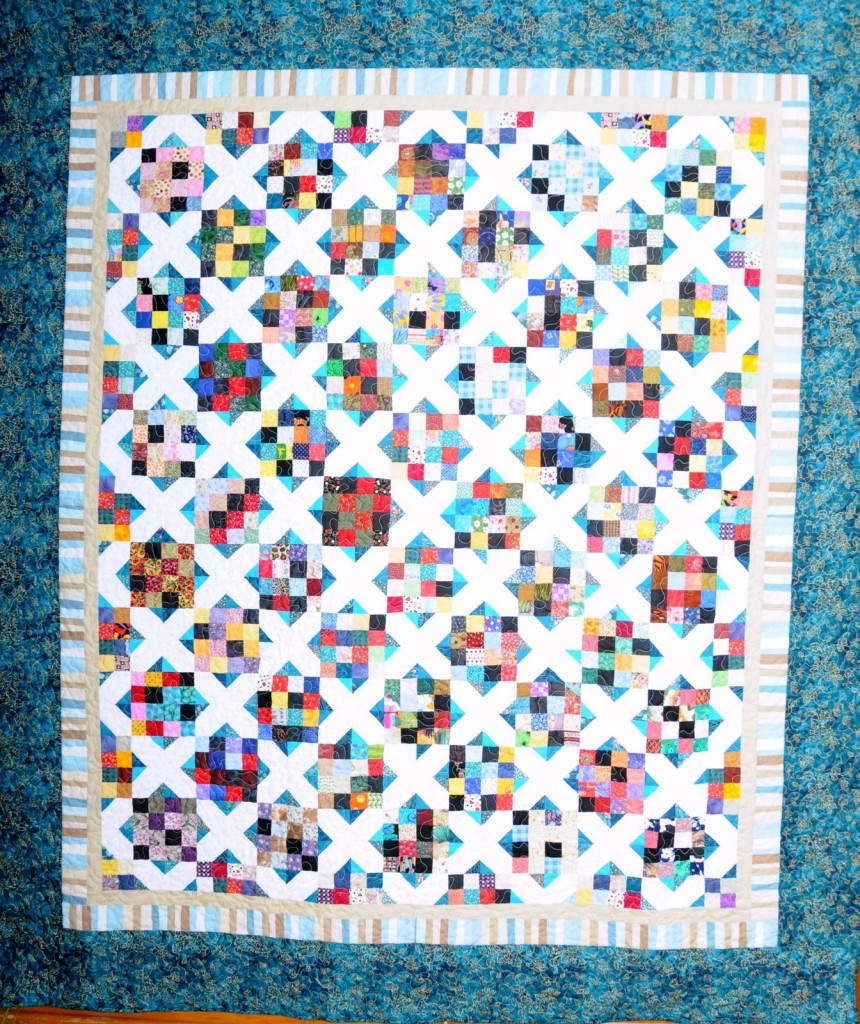 I won the sixteen patch last year. Do you recognize any of your blocks on here? I had a fun time finding something to tie it all together with the blocks. I had to make more for the borders and to fill in, but had a great time doing that.
Sophie thinks this is call Chicklet? Does that sound right to any of you out there. I found the pattern somewhere, but can't remember. Anyway, thanks for all the beautiful blocks!
Here's another closer view. Click the photos for an even closer look.
Sharon