Spools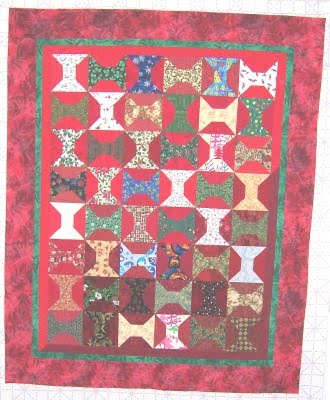 Here's what I put together with my winnings of the spool blocks.
I've had the inner part of the top done for months, but wasn't sure what to do for borders. I looked through my stash this morning and added the narrow green border and the outer border.
Now to find backing fabric and get it quilted.
The picture doesn't do it justice but you get the idea.
Terri