Split Star Pillows
As I was making the bed this morning and thinking about how it's way past time to pull out my Christmas bed quilt, I realized I never shared a photo of the finished pillow shams made from the Split Star block.
Although you have to look pretty hard to see the split stars, I like how these turned out and think all the triangle elements make them work well with my scrappy quilt.  Both pillows are the same, with slightly different scrappy binding.
Here's the long view.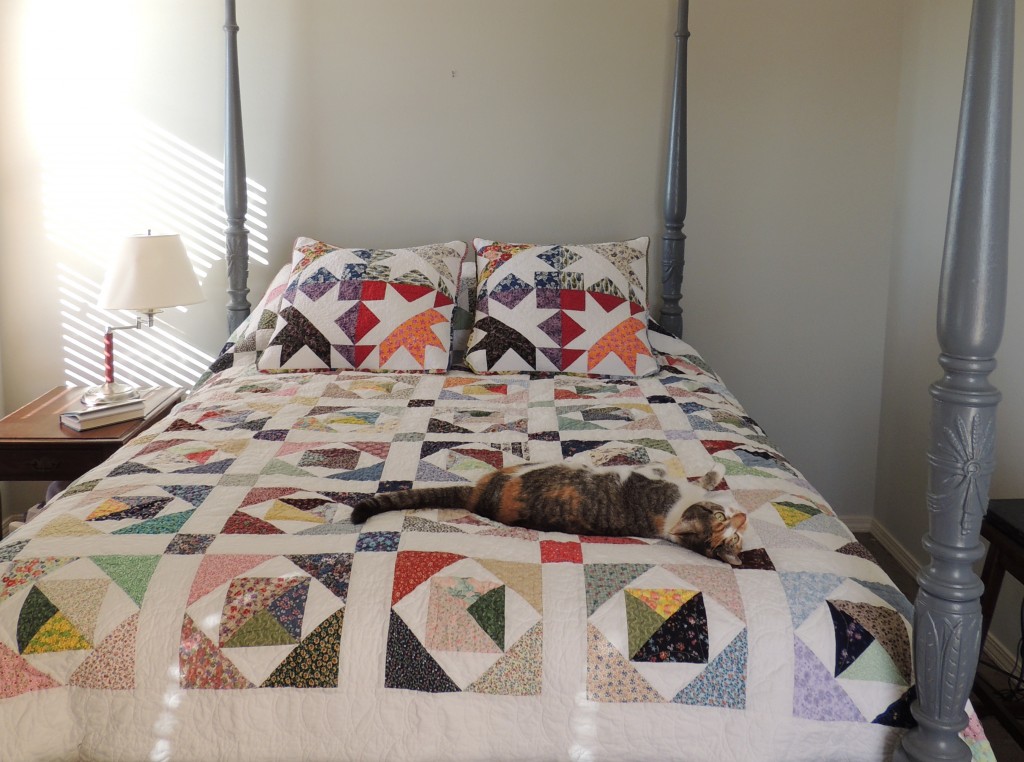 The quilt was made from a block I found in a non-quilting magazine a few years ago, originally planned as a gift to an in-law who loved, "all those little calicos on the wall at Joann."  I thought it would make a great swap block … or maybe, one day, a lotto block choice.
Yes, that is one of my cats, Grace Hopper, on the bed.  I think she really believes she's helping make the bed.  She really is a material girl and loves all things fabric.