Sophie's Bead Factory and Sampler Update
It feels a little like a Bead (block) Factory in my sewing room lately. Here are my 27 Bead-on-a-String blocks for the Block Lotto and two Mod-Mod samplers.
Most were made using the 6-minute circle technique … though I can't say I finished any of them in 6 minutes, it definitely got faster/easier as I made them.
Most of the bead blocks will be adjacent to a double chevron block in the quilt.  Here's how my combined sampler blocks look so far. First the throw-size, made using the color of the month from the Rainbow Scrap Challenge.  For these,  the beads are made from a single fabric.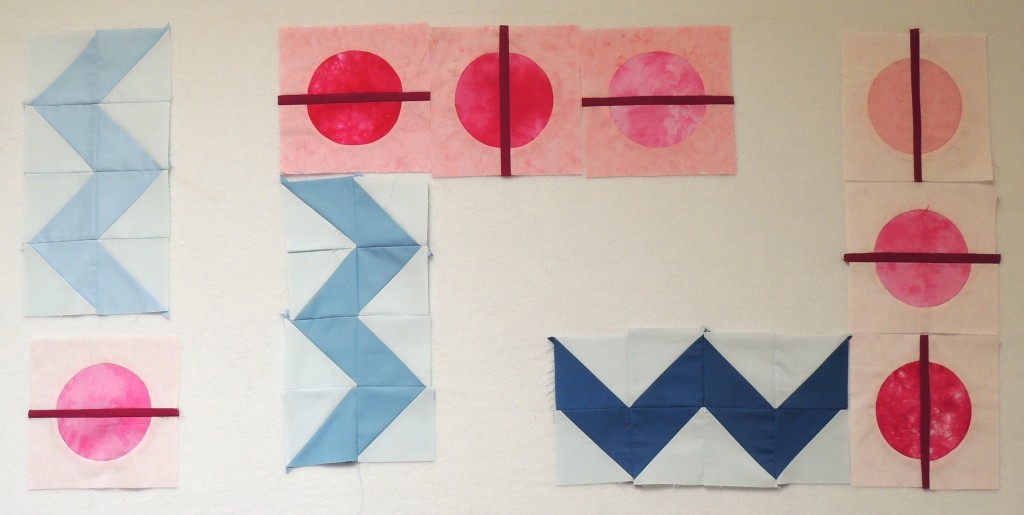 And these are the blocks for the Full/Queen size bed quilt so far.  There's one extra bead block there–it will likely become part of a pillow cover.