Birthdays, Celebrations and a Giveaway
I have a birthday coming up this month and it's a big one … the kind with a big fat ZERO at the end of it.
I haven't yet decided how I will be celebrating … so here's your chance to give me some ideas and win something nice for yourself.
Someone from the group–who asked to be anonymous–has put together this prize package for one lucky winner.  There are some nice fat quarters, YLI silk thread, a couple of Sulkys, some AQS applique scissors, some notions, and a nice book.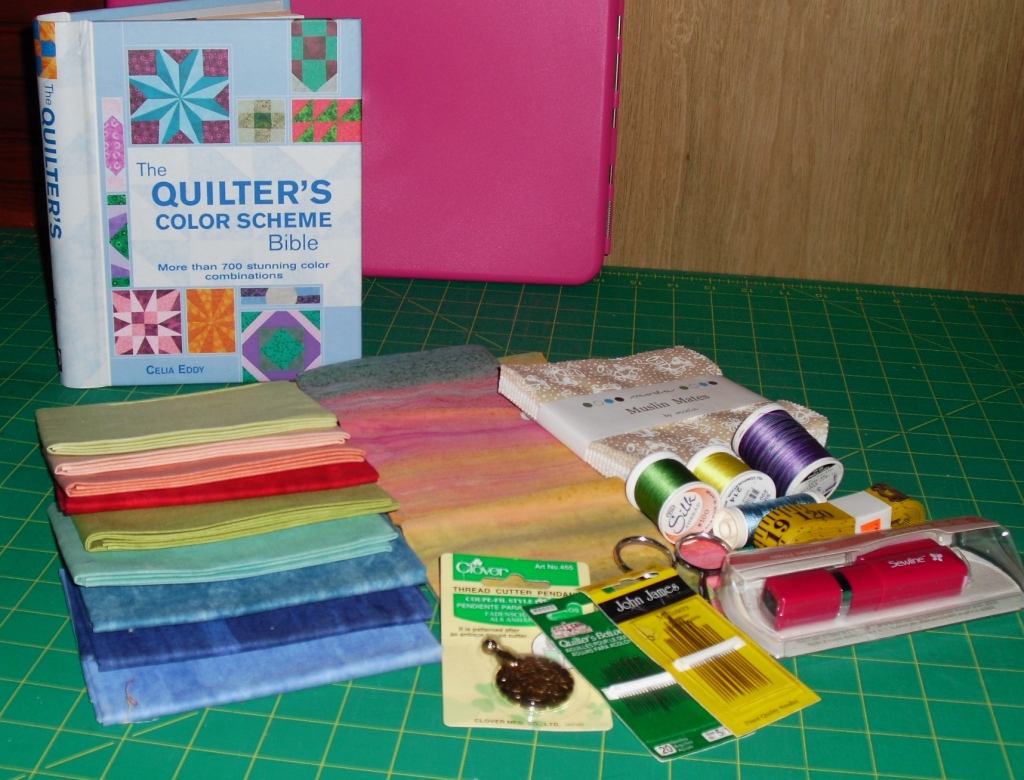 At this time of the year, most of us are busy finishing up handmade gifts for others … this will be a nice gift for one of you.
For a chance at this prize, leave a comment before noon (east coast in the US) on November 24 telling me how you celebrated your last big birthday or your idea on how you think I should celebrate mine.  I will chose a winner (using random.org) and pass on the winner's info to our anonymous angel donor.
If you aren't a Block Lotto regular, be sure that the email address you enter when you add your comment is valid so that I can get in touch with you.
Update: for some reason the option to add comments has inexplicably disappeared.  If you want to enter the drawing, but cannot add a comment, email me and I'll be sure to include you.  (I am secretly hoping by updating the post, the ability to add comments will re-appear …