It's Incredible (that I finished it!)
I have STARTED a lot of sampler quilts made from lotto blocks … but most are still unfinished and only one was finished in the same year as we made the blocks.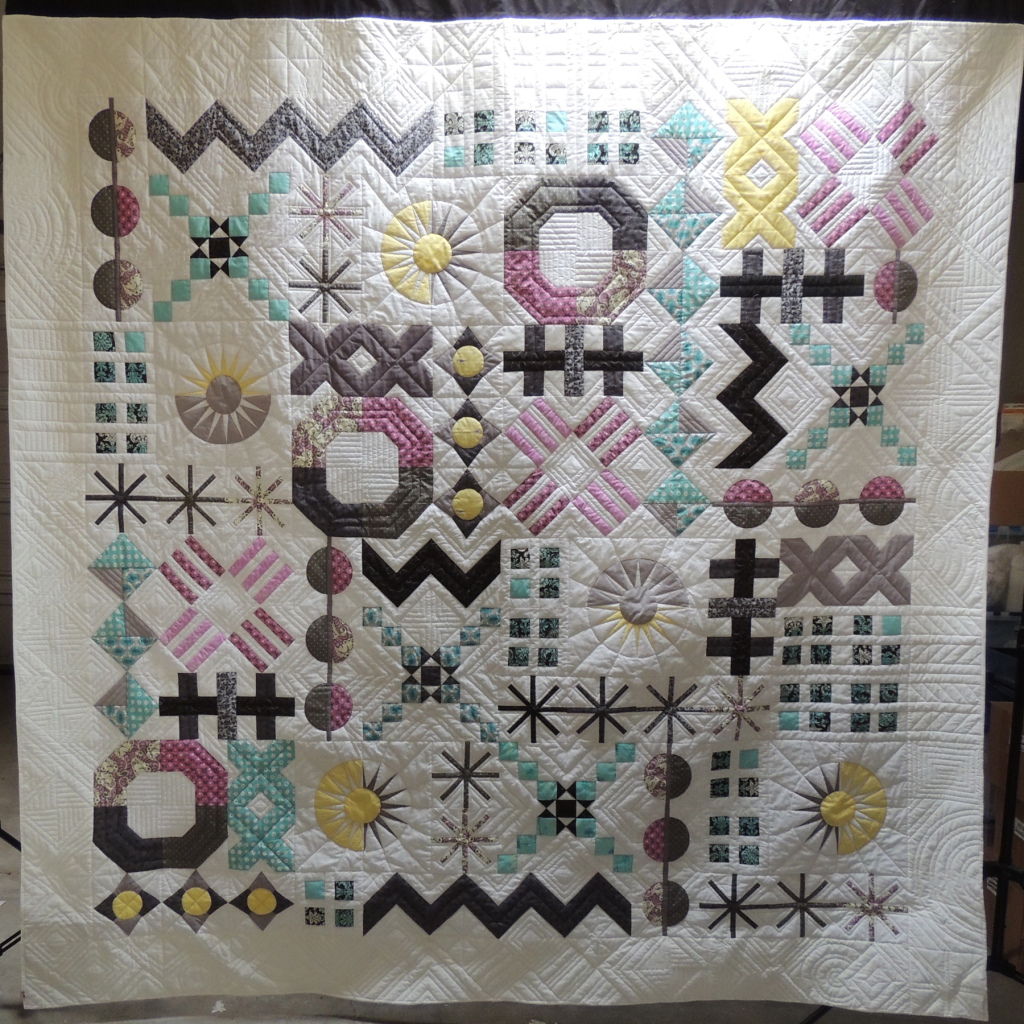 The lighting is less than optimal–I slid the stand under one of the skylights in the studio … just as I was losing the light.
This is the Full/Queen-size with 7-inch plain borders for a finished size of 96-inches square.
Here's a close up of the quilting by my long-armer friend. It has a wool batting in it which really seems to make the quilting pop.
Somehow with everything that was going on this weekend, I managed to get it trimmed and bound.