January Winners
My computer is still broken … and I have given up on figuring it out myself and will be taking to a local guy next week.
In the meantime, I have discovered the Random.org app for my phone which I used to pick the January winners: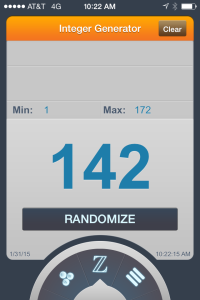 Marianne – 48 blocks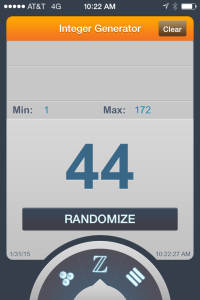 Elizabeth – 48 blocks
Nann – 48 blocks
Laurie – 37 blocks
Congratulations!  Look for email from me soon.