June 2015 Recap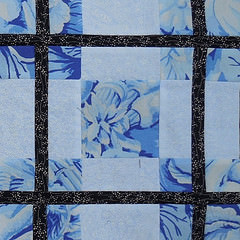 The block for June was s a 9-inch square  (finished size) block, a variation of a 9-Patch, made in pairs,  called 9-Patch Plaid.
Kathy made this one.
32 quilters made 166 of these blocks, which were won by …
Congratulations again to the winners, Robin, Laurie and Debbie,  and welcome to the newbies who made their first lotto blocks this month, Deborah, Margie and Mary S.
Complete guidelines for this month and link to the pattern are here:
What's Black and Blue and Plaid Allover? June's 9-Patch Plaid Block 
A second post with tips for making the block is here:
Tips for Making the 9-Patch Plaid Block
The tag for ALL blog posts about this month's block is Plaid

In June, I asked what color dominates in your stash?  Here are the results of that poll.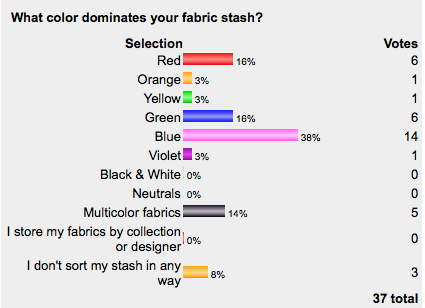 As an archive of our activity in June, here is the list of blocks made and who made them.
Blocks entered into Drawing: 146
Barbara S – 2
Cathy L – 10
Charlene – 4
Christa – 2
Dagmar – 2
Debbie – 8 *** WINNER ***
Deborah – 6 ***NEW ***
Elizabeth Co – 10
Ginny – 2
Helen – 2
Julie W – 8
Karen N – 2
Kathie – 6
Kathy – 6
Laura – 6
Laurie – 10 *** WINNER ***
Laurina – 4
Linda – 2
Maree – 8
Margaret Ro – 2
Margie Re – 2 ***NEW ***
Maria – 4
Mary S – 6 ***NEW ***
Myrna – 4
Nann – 10
Peggy – 10
Robin – 4 *** WINNER ***
Su – 6
Blocks with Chances Donated (not in drawing): 20 
Barbara P – 8
Julie P – 8
Karen B – 2
Sophie – 2