One pair of plaids for June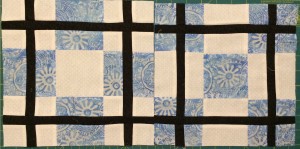 Here are my two blocks (1 pair) of plaid blocks for June.
I may get to make more but thought I should post these now. Lovely block- thanks Sophie.
Margaret
PS I tried to post from my phone but could not scroll down enough to get to the 'insert into post' prompt.