Sophie's Tulips
As usual, when I make my blocks, I try to push the limits of the fabric guidelines to see if things still work in the block and if they will play nicely together.
So if you look at the five blocks below, you'll see that three of them are scrappy in different ways and one is made from a perhaps odd choice of fabric for tulips (the black and white prints–I was thinking about white tulips, which maybe wouldn't have worked so well on the white background).
This month, I made a bunch of blocks and photographed them before I took any of the in-progress photos for the block directions, so this sixth block is the result of that activity.
I was surprised at how quickly these blocks went together even though there are a lot of pieces in each one.   I see more of these in my future.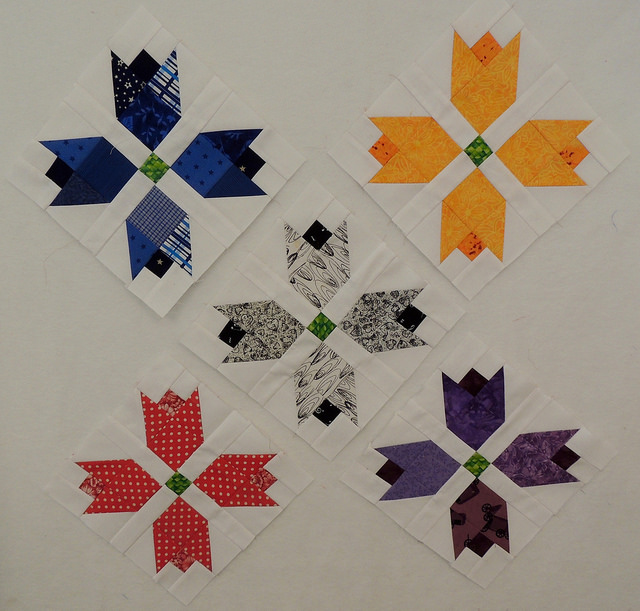 I am donating the blocks/chances this month.