The First of Many – I Hope!
Hi, I am pleased to be able to join in with such a interesting group. I have been sewing since I was about 7 when my mum taught me embroidery. Now quilting is my main sewing hobby. Hope you like the blocks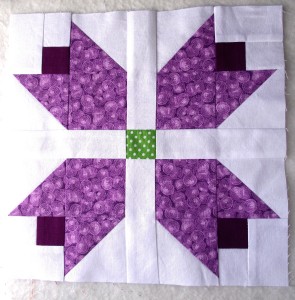 PS the block isn't that out of shape – I took the photo at an angle!