What If …
What if you won a set of 48 blocks this month?  What if you're not so motivated to make a "brown" quilt?  What if you really wanted to make a big quilt and don't want to make a gazillion more 6 inch snails trails blocks?
Here's one idea.  Make some of the larger 12-inch snails trails in a completely different color-way and mix them up … in a organized, alternate block way or in a more random fashion like this. Find the pattern for the 12 inch block on Quilter's Cache.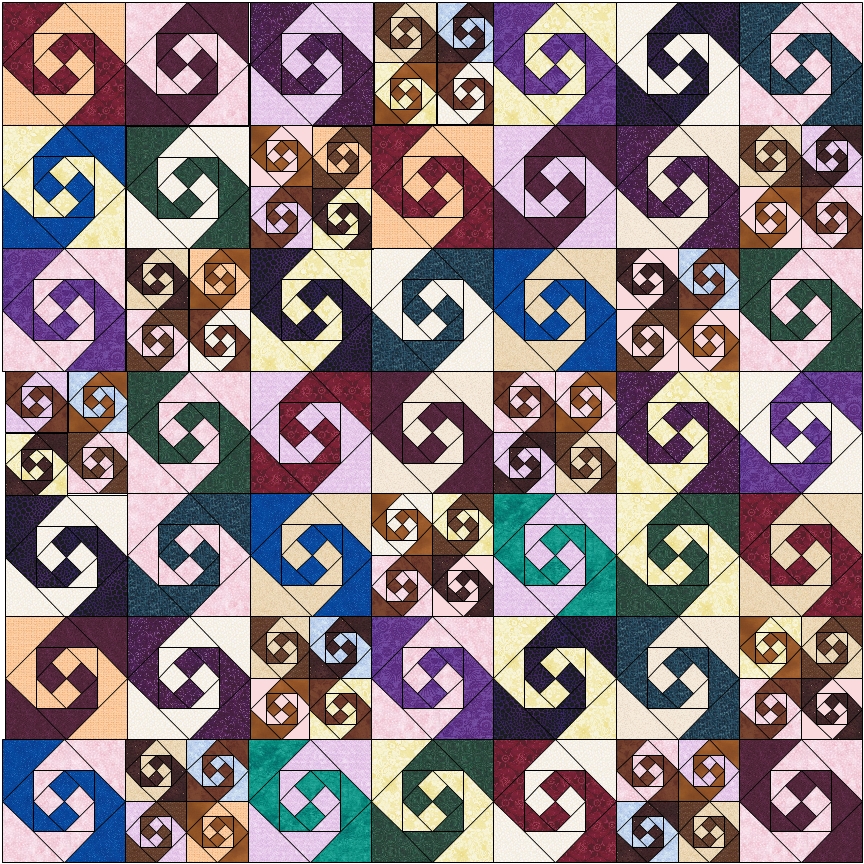 I used purples, blues and teals for my big Snails, but a more constrained palette would work well, too.
What do you think?