Sophie's 5 Blocks – Bull's Eye or Flowing Stream?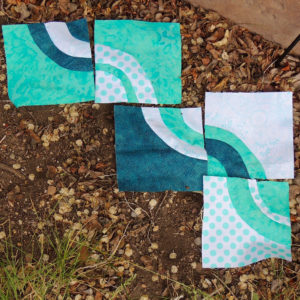 While I am working on how to make all the block photos play nicely in the virtual quilt–this time some of the photos were too small (that never happens!)–here are the 5 blocks I made for the lotto.
This arrangement (and this month's color way) suggest water to me.