Another Spiky Leaf package on its Way
Last month, I went to the post office on a Monday afternoon, expecting a long wait in line and … finding no line at all.  I was probably pushing my luck today, but I thought I'd try it again … although there was a line, it wasn't long and there were 3 postal clerks working the counter so I expected it would be a short wait … until … some unhappy person who was trying to make a point was interrupting/complaining at one of  the clerks until she (the USPS employee) determined that she was going to take her break NOW, taking another of the employees with her.  As one thing leads to another, a man in line a few people behind me started arguing with the unhappy person. I am sure that he had a point, too, but it didn't make anyone move any faster …
So mailing my blocks to Margaret was a whole lot more exciting than the usual trip to the post office  … but not in a good way.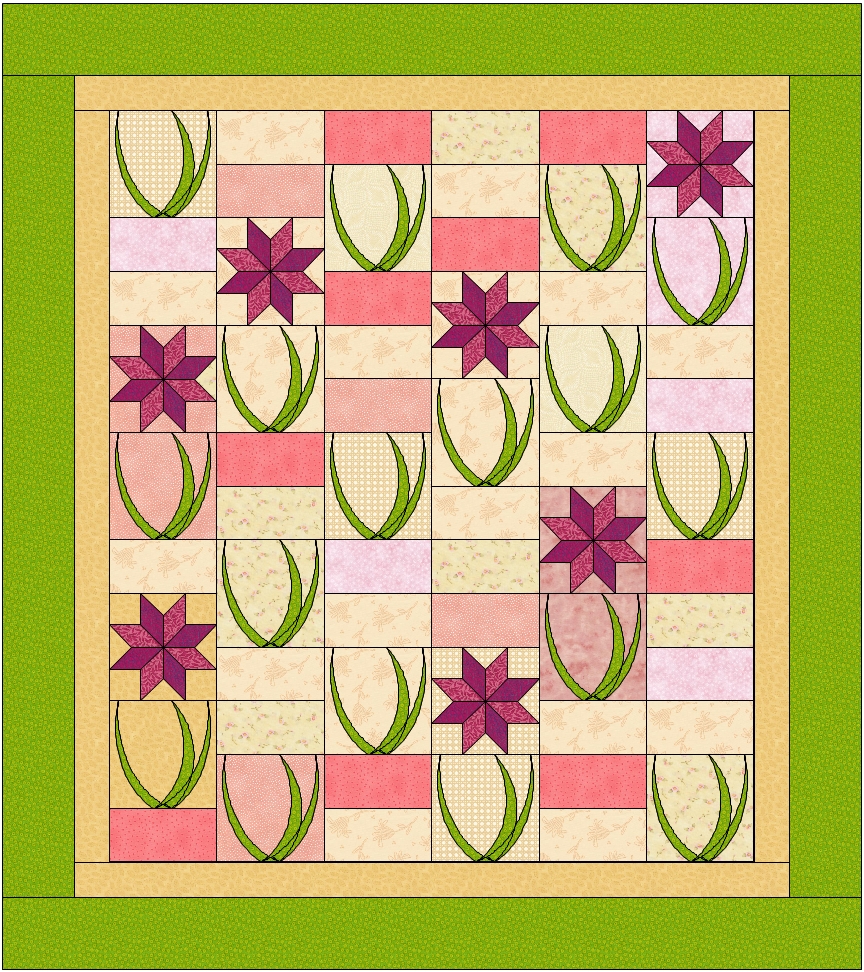 On a more pleasant note, Margaret asked for ideas about what to do with her blocks … so at lunch, I played with EQ and my idea for a throw-sized quilt (48 by 54 inches) using the spiky blocks in a random arrangement, adding "flowers" to the top of some of them.
The idea for using a Lemoyne Star block as a "flower" came when I combined a Spiky block with a partially disassembled Lemoyne star on my design wall.
In this quilt, the rectangles would be cut 3 1/2 by 6 1/2 inches and the strips for the borders are cut 2 1/2 inches (inner) and 4 1/2 inches (outer) wide.