January Winners
We made 110 blocks this month, which will be divided by our TWO WINNERS: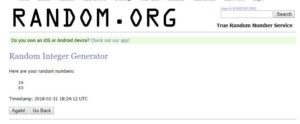 Cathy L and Nann.
Congratulation Ladies. Expect email from me later today or tomorrow asking how many of your own blocks you'd like to keep and to confirm your mailing address.
Everyone else – As soon as I hear back from Cathy and Nann, I'll put together the mailing directions and email them to everyone.