Flying Geese as … Trees
Seriously … I keep seeing our blocks everywhere. This one was at a quilt shop (and Bernina dealer) in Albuquerque.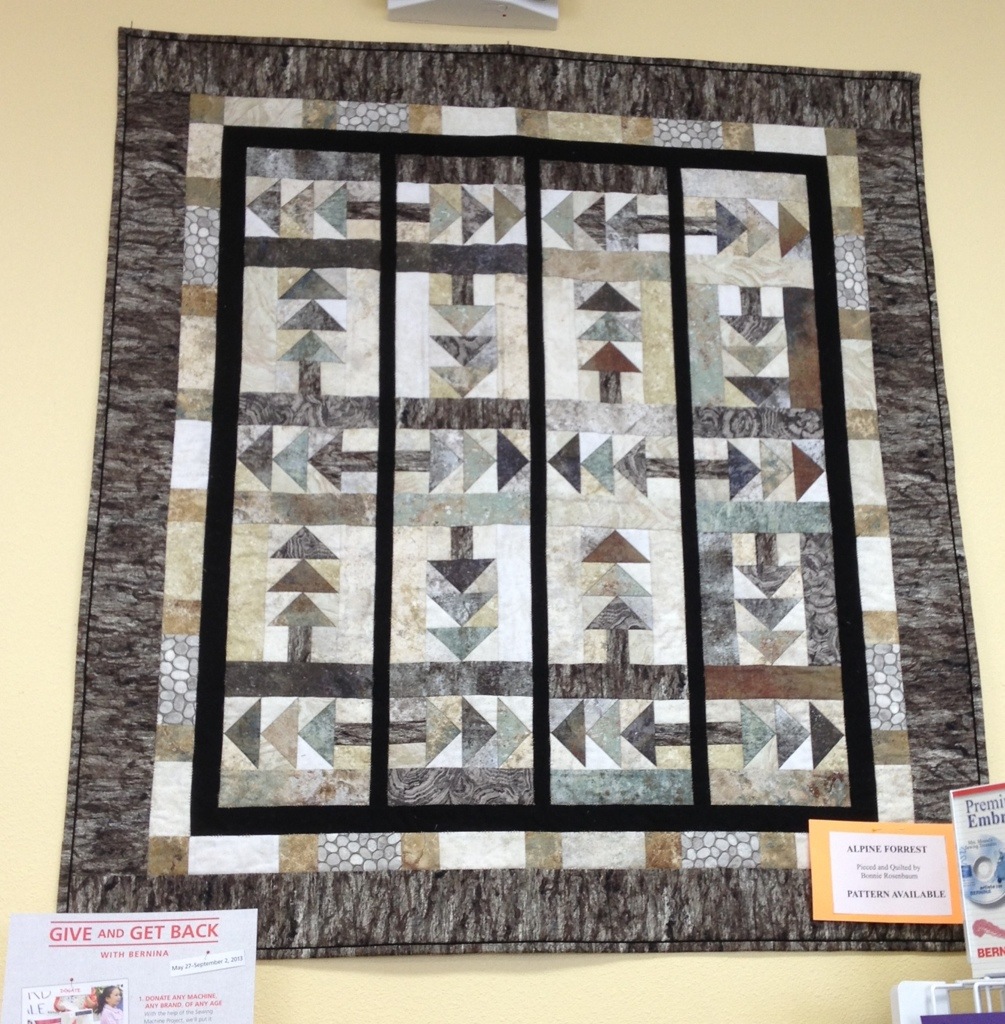 It's called Alpine Forest.
I took my Bernina back to the shop after talking with someone in their booth at the Fiber Arts Fiesta over the weekend.  It took me more than two hours to drive there and back.  The mechanic identified and fixed the problem at the counter in less than a minute.  Let's hope this fix lasts longer than 2 weeks.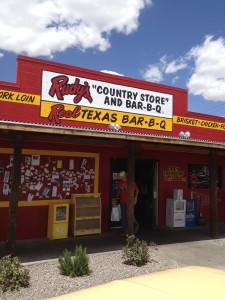 I just couldn't hop back on the highway again … so I decided to have lunch at Rudy's Country Store and Bar BQ.  It's a Texas-based BBQ chain that has a couple locations in Albuquerque.  I noticed this one just as I was getting on the highway to head home after the Fiber Arts Show over the weekend … and have been craving some ever since.
It's a completely no frills place, where your choice of BBQ is served with sliced of Wonderbread on a piece of butcher paper.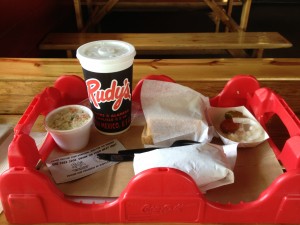 I'm glad that my little purple Bernina is working again … and that I got my Texas BBQ fix, today, too 🙂