Weekend Update – June 21-24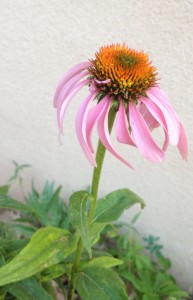 Summer is officially here in the northern hemisphere.
This sad looking coneflower from my yard is showing the effects of too much wind and not enough rain around here, but it still says summer to me.
Assuming the winds stay at a manageable level, I may celebrate summer this weekend by taking some paint, dyes and printing supplies out to the patio to play.  How about you?
Join others in the block lotto community and share a link from your blog below. There is no designated theme this week, so feel free to add a link to any post from your blog (or post a message here in the block lotto community category, if you don't have one) and share a slice of your life.