Sophie's December Blocks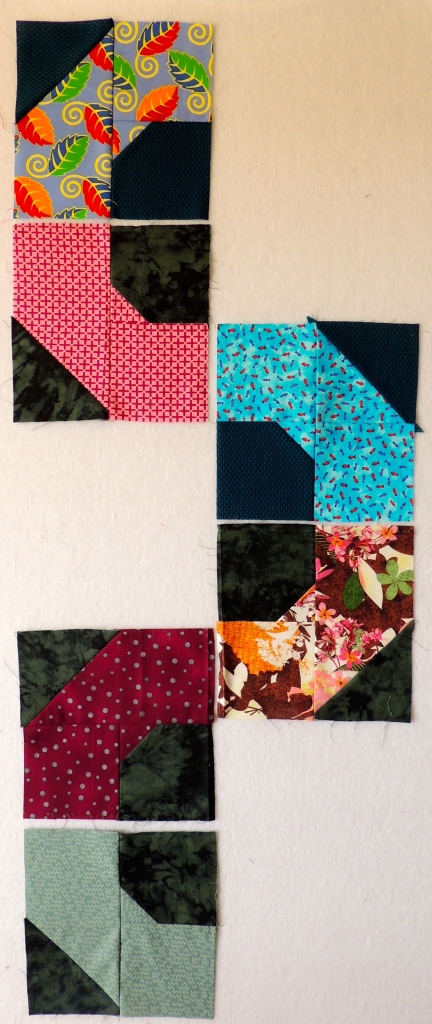 This morning, I picked apart the Big-O block that I had originally put together (before re-thinking the idea of counting quarters and mailing smaller blocks for the Block Lotto).
As these 6 quarter-O blocks have sat on my design wall, I keep thinking about the idea of an alternative, serpentine-like layout, so … once I picked out the seams, I put them back on the wall in this arrangements.
If you like this idea, you would need to add 7 1/2-inch squares of background (to finish at 7-inches) to fill in the spaces in this off-set arrangement.  If you see a snake in this arrangement, you could also add blocks at each end to suggest heads and tails and make a quilt with strips of snakes (as rows or columns in the quilt).
I think this arrangement would work well as a wide (14 inch) pieced border for a quilt as well.
I'm donating my chances for these blocks.