Making Do
I did a quick (mis)calculation in my head and thought I could cut 14 five inch squares from a FQ for my Mod-Mod quilt.  When that didn't happen, I made like a scrap quilter and made do, by adding 2 more 5 inch squares from another fabric and mixing them up after I had cut them into quarters–I used the outside-in method.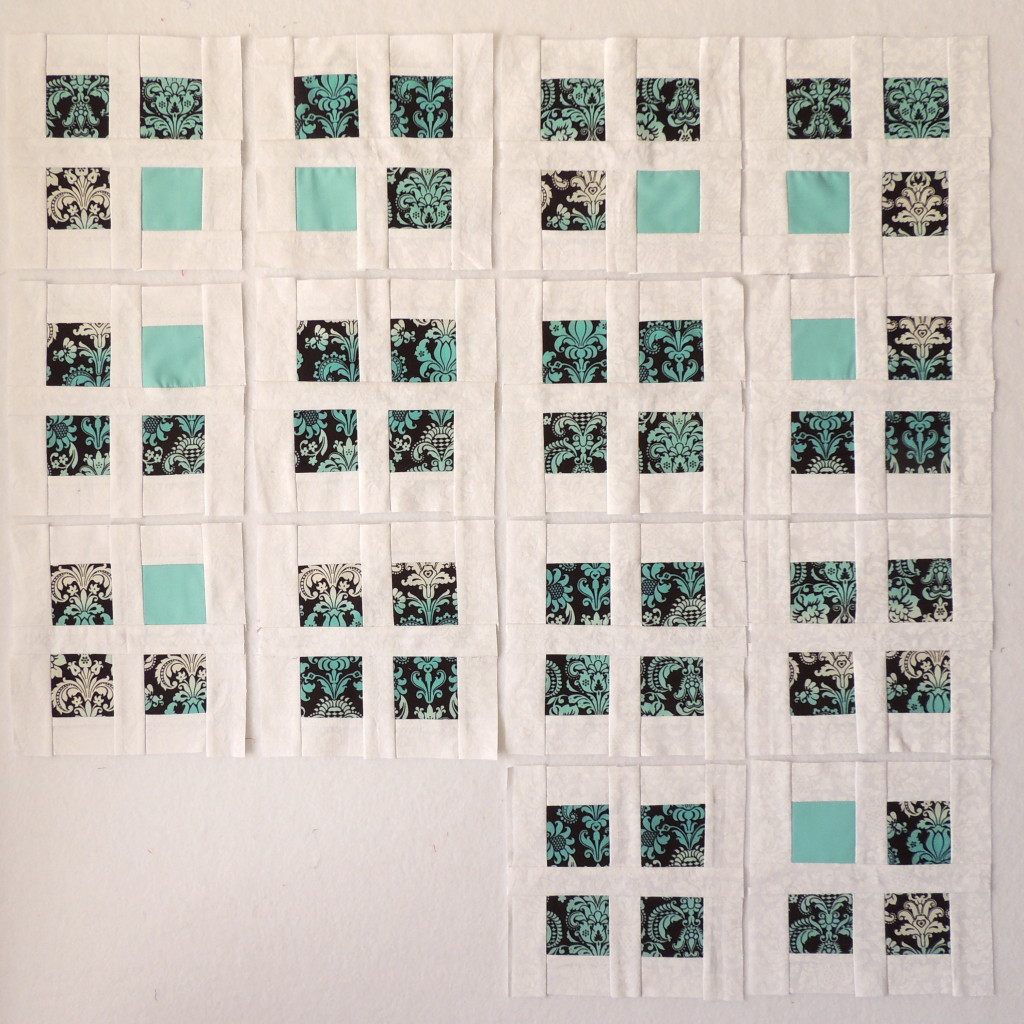 I think those solid turquoise squares will add a little twinkle to my quilt.
It made me think that however you identify yourself as a quilter (art quilter, modern quilter, traditional quilter), you can benefit from thinking like a scrap quilter and making do.
Clearly, I'm playing catch-up with this (and some other things) … and last month, I completely forgot to mention that after you make your windows blocks, you'll be able to assemble a couple more of the modules in the quilt … though I think Cathy's photo of her quilt segments hanging on the line illustrated that fact beautifully.
And because I just want to see Cathy's Wild Thing one more time …