At a Glance
May 2019 – Modified T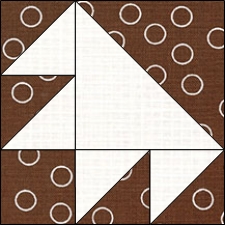 2019: Block Lotto Hostess of the Month
If you are interested in hosting the Block Lotto for a month in 2019, check out this year's themes for blocks and rules for Block Lotto leaders, here:
As months are assigned, I'll add the list of Blocks and "Block Moms" here.
| | |
| --- | --- |
| Month :: | Leader of the month |
| March :: | Nann |
| April :: | Kathie |
2019: Sampler Quilt
For those that are interested, I'll be posting details for making this sampler quilt this year. You could use this design to make a sampler of this year's lotto blocks like me, or use it for a setting for a single month's blocks or any set of 6 or 12-inch blocks.
You can find general information here:
You could also get started by printing the coloring page and playing with color ideas:
2019 Sampler Quilt-Coloring PageSaveSaveSaveSave