It's Sneak Peek Time!
I probably should put my Block Lotto deadlines on a calendar … because I woke up this morning and realized I did not have one more day to put together the directions.
Lucky for me, it's a pretty straightforward block to make and I was able to make a sample, create the directions and send it to everyone who has posted blocks this month.
As usual, I'm asking that you let me know if there's an error on the blocks I have listed for you on the at-a-glance page, if you didn't receive the sneak peek email but should have … or vice versa (if I sent it to you even though you haven't made blocks in April).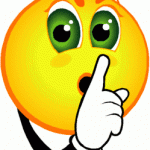 And remember, the May information is secret, until it is reveals on May 1.