Sophie's Samplers – March Progress
I already shared the Star Chain blocks I've made for my samplers in this post.  Here's my collection of blocks for two quilts. I happened to have an empty design wall, so I couldn't resist arranging them as they will be the in the quilts.
The understated queen size now has a bit of aqua:
And the mystery colored throw made as part of the Rainbow Scrap Challenge with blocks made from shades of  blues, pinks and teals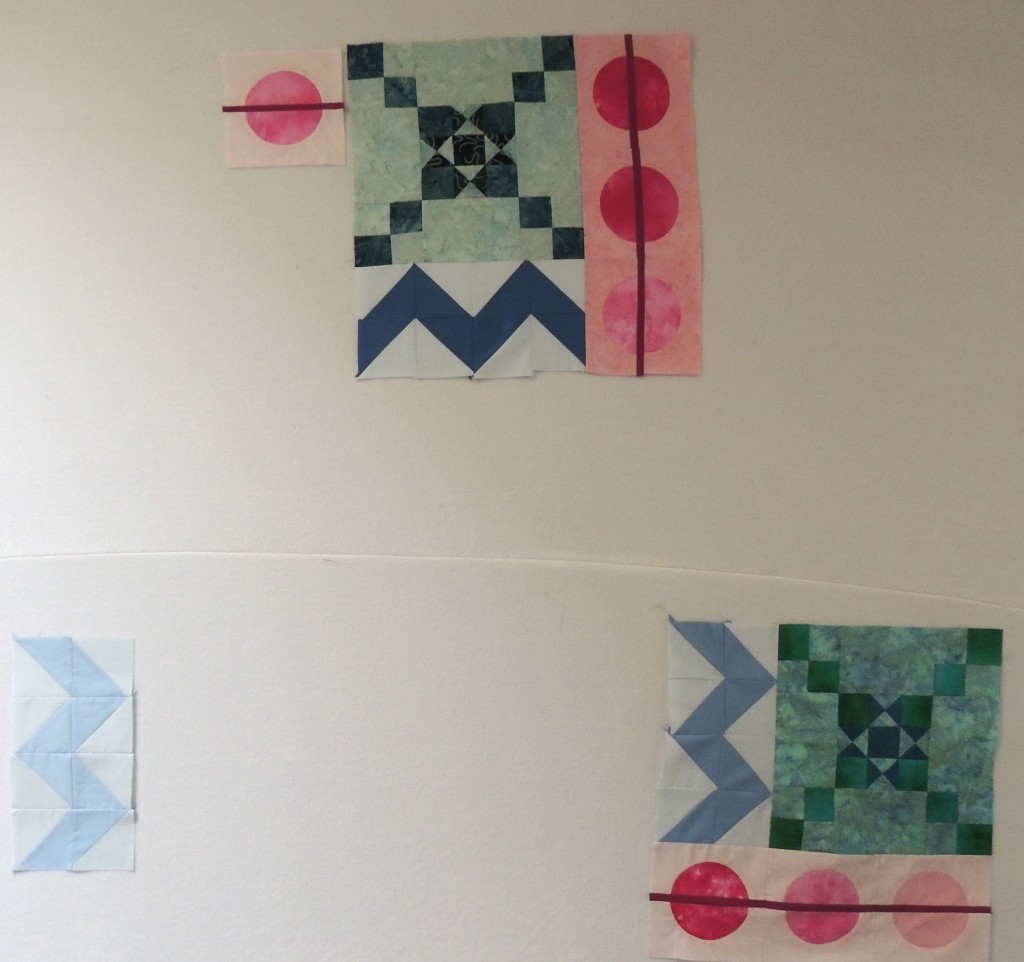 Like I said on my blog today, if this quilt is starting to look interesting to you, it's not too late to join the fun.  I've included all the Mod-Mod-QAL update posts in the links on the At-a-Glance page.  You can find all the block patterns linked on the 2014 Block Index page.