Synchronicity and a Setting Idea for this month's block
This morning, Christa emailed me with a photo of her calendar. The quilt in the photo is Road Trip by Pat Wys (from her book Knockout Neutrals).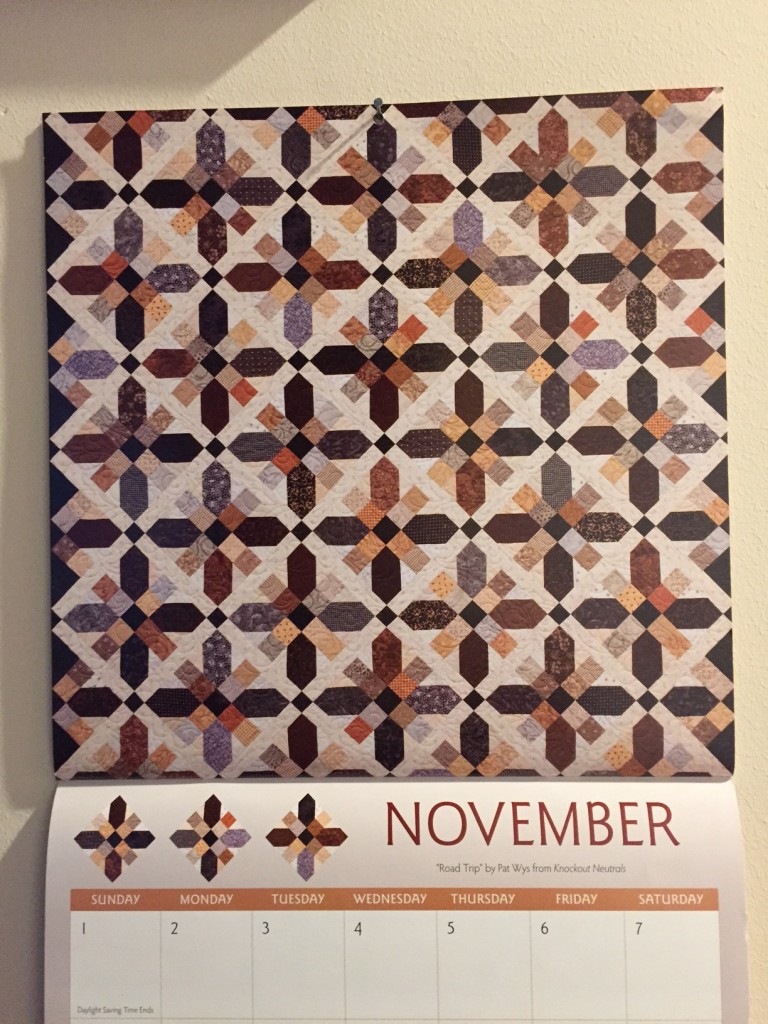 If you like on-point settings, this will give you an idea of how our blocks might look, on-point, with narrow (1 1/2-inch) sashing and cornerstones. In these blocks, both the X and the Plus are scrappy, with a consistent dark square used for the center of the plus.
The calendar was created by That Patchwork Place.   Thanks, Christa, for sharing this little bit of synchronicity with us.