Where Did the Month Go …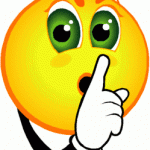 It's that time again … if you are one of the 35 quilters who have made 161 violet blocks (so far!) then you should have just received email from me with the sneak peek at the April blocks.
This is also that time of the month when I ask you to click over to the At-a-Glance page to make sure you are on the list, if you made blocks, that the number of blocks for you is correct and you're in the right category (in the drawing or donating your chances and not in the drawing).
This is one month that was an especially good match for next month's colors for the Rainbow Scraps Challenge.
As usual, if you find mistakes anywhere, if you didn't get the email (or did get it even though you haven't made blocks), please reach out and touch me via email and let me know.