Catching up with Old MacDonald
I'm finally catching up with blocks for my Old MacDonald Sampler. I tried the Spikey Blocks for July but just couldn't seem to make them work for me so I made these alternate Spikey Blocks instead.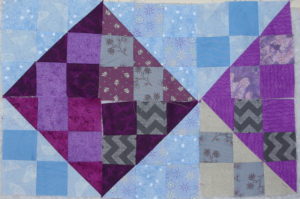 These are my August Purple Mountain Majesties.
And these are my September Barn Doors.