The Mailing info for June's Summer Reading has been Sent
If you made any of Nann's cool Summer Reading blocks for the Block Lotto last month, you should have received email from me last night with the mailing info.  If you didn't receive the info or found a mistake in the mailing info sheet, please let me know ASAP.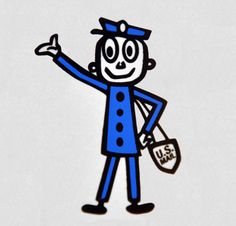 Now you can go forth and mail your blocks … I cannot wait to see the cute quilts Gail and Margaret will make from them.
Mr. Zip says "Thanks in advance."