More Hearts from Christa in VA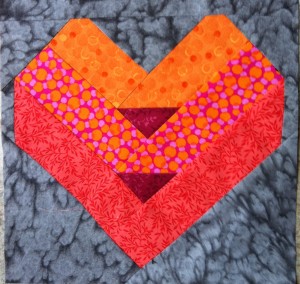 I could not wait until I had washed the fabric I had won so I made this log cabin heart from my stash.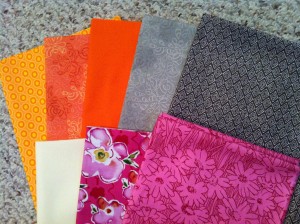 These are the fabrics I won a few days ago on this blog from the generous Julie (The Intrepid Thread). I am having fun with it. THANK YOU!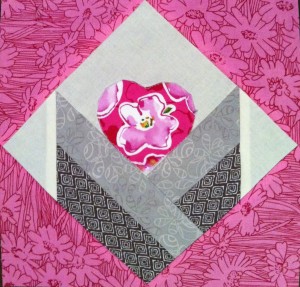 This is the first block I made with it. I machine appliqued for the first time. I made up the design myself. Supposed to look like a flower. Hope this is acceptable. If not, my feelings will not be hurt and I will just keep it for my sampler.
And here is the second from the won fabric.