9 Scrappy Triangles Blocks from Cyndi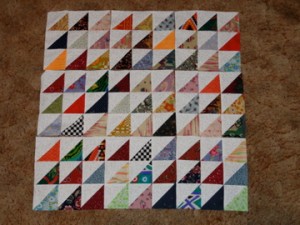 It was nice to be able to reach into my scraps of already-cut squares and make these.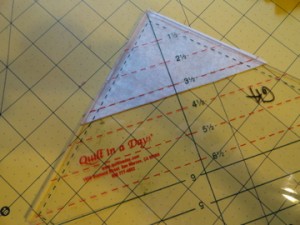 I used 4″ squares, and after I sewed the HSTs and cut them in half, I used this nifty ruler to trim them to the right size. That way I didn't have to cut my initial squares to 3 7/8″, and didn't have to worry about my seam allowance being absolutely perfect.