Lotto inspired finish
Back when many of us were working on blocks for Sophie's quilt last year I was also looking for inspiration for a crib quilt I planned to make.   When I looked through all the past lotto blocks I really liked the Buckeye Beauty block and so I used that pattern to make this quilt.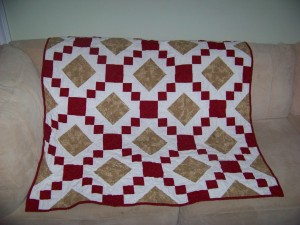 I really like having all the past lotto blocks and patterns available as a reference.  Thanks Sophie!