An Oldie but Goodie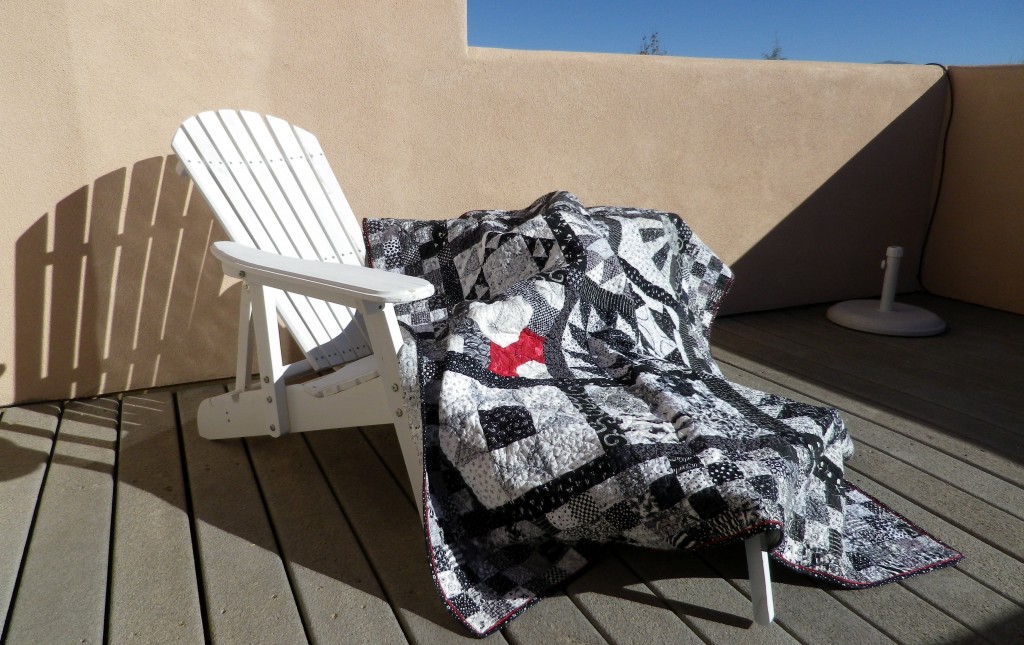 I recently replaced the binding on my 10-year old sampler quilt, made using the block patterns chosen for the first Block Lotto in 2002.  When I was updating the gallery pages, I noticed we didn't have photos of quilts of the early quilts, so I pulled this one outside to take a photo.
My plans to throw it over the wall failed miserably because of the wind … so this was the best I could do.  It was so cold out there that I realized if I am going to continue to go out on the deck to soak up some sun with a book, I'm going to need a quilt.
I always thought the one red bow tie wasn't quite enough, so the new binding has a matching red faux piping.  This was my first attempt at this technique–more details on my blog at, On the Re-Bound.
After my failed attempt to photograph the whole quilt outside, I brought the quilt in and took this photo, in which you can see all the blocks and design details.  It's simply sashed, with a checkerboard boarder, using many, many black and white prints.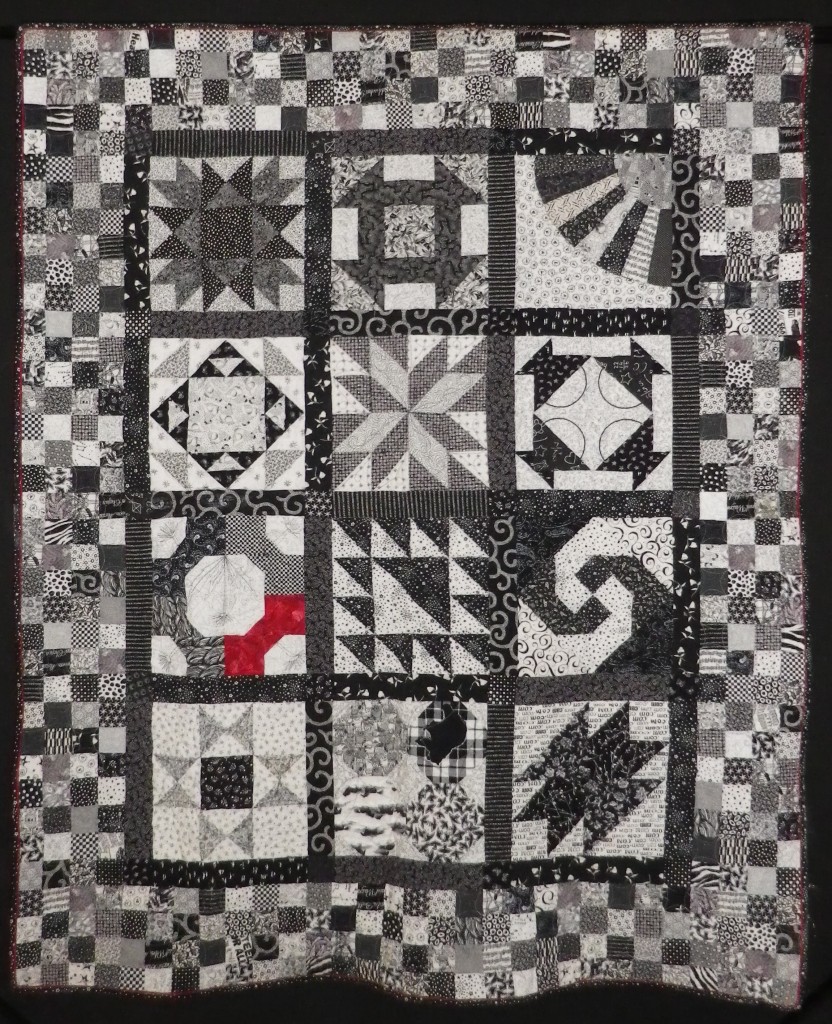 In our first year, all the block patterns for our 12-inch blocks came from Marcia Hohn's quilter's cache.  You can find links for these in the 2002 Lotto Block Index.