Walking Down (Block Lotto) Memory Lane
I have updated the show & tell posts so that the images are displayed on all the Gallery pages.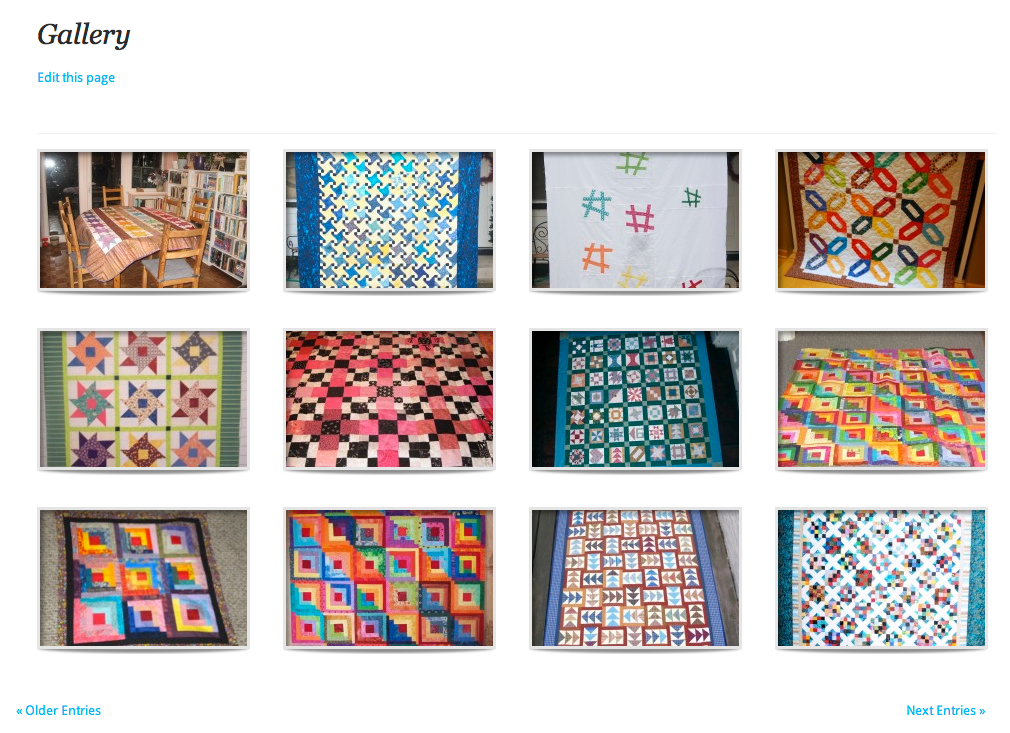 It was like taking a walk down Block Lotto memory lane.  FYI, if there were in-progress posts for the same quilt, I only included the most recent in the Gallery.
If you decide to take a walk down memory lane and check out the eye candy in the 125 Gallery posts and notice that you never posted a photo of your finished quilt … it's never too late to share.  We'd love to see an update.
If you find a quilt made from blocks made before you discovered the lotto, you can track them down and identify them using the annual Block Index posts or the Block Patterns page.
If you posted a photo of your quilt or project made from lotto blocks (or inspired by them) and it's not showing in the gallery, send me a note and I'll try to track it down and move it into the show and tell category, so everyone will be able to enjoy your work.