July 2013 Recap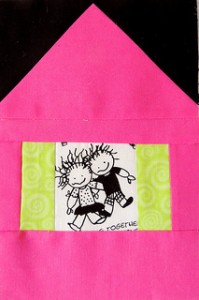 In July, 33 quilters made 120 I-Spy House blocks, won by Michelle, Pat K and Maria.  Congratulations ladies!
In July, Cathy joined the Block Lotto and made her first blocks; Michelle and Liz returned to the Block Lotto.  Welcome and welcome back!
Complete guidelines for July with links to the block directions are in this post.
In July, a Neighborhood party of I-Spy Houses
The tag for ALL blog posts about the July block is: I-Spy House
Archive of all blocks made (and who made them):
Total Blocks Posted: 120
Blocks entered into Drawing:
Angie – 1
Barbara – 1
Belinda – 3
Cathy – 4 ***NEW****
Christa – 1
Debra – 9
Ginny – 5
Helen – 1
Karen – 4
Kathleen – 1
Kathy – 1
Kim – 5
Laura – 3
Laurina – 3
Linda – 3
Liz – 1
Maree – 9
Margaret – 4
Maria – 2 *** WINNER ***
Mary Beth – 4
Michelle – 9 *** WINNER ***
Nann – 3
Pat K – 8 *** WINNER ***
Rachel – 7
Susan – 1
Terry – 2
Vivi – 1
Blocks donated (no chances in Drawing):
Andi – 3
Gail – 4
Julie P – 6
Linnea – 3
Kathie -2
Sophie – 6