Sophie's Tall Stars
Maybe it's because I am pretty tall myself that I always choose to see these blocks as tall rather than wide?
I'll kick things off this month with my three blocks, photographed on the studio's concrete floor because my scrap-busting flying geese are covering the design wall.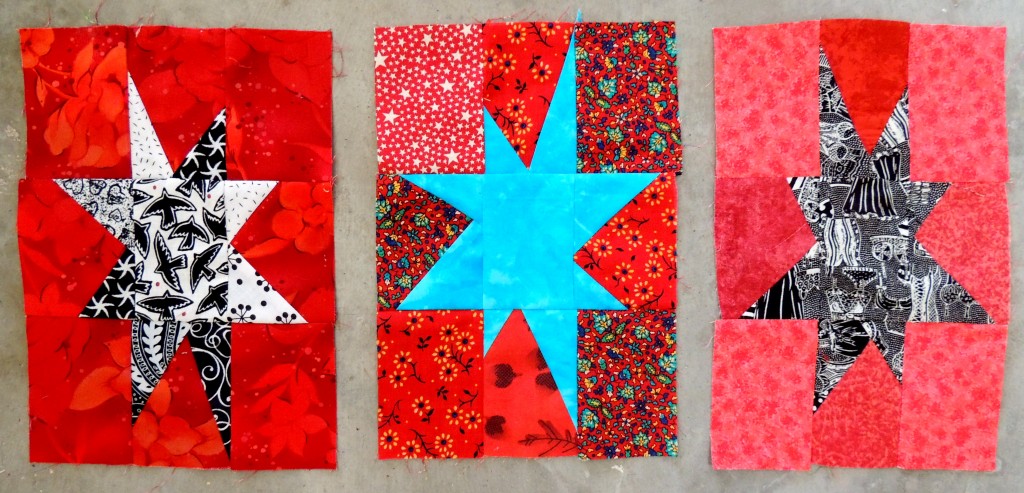 And while I'm here, I'll remind everyone that even if you emailed a photo of your blocks to me last week for the virtual quilt, you still need to post them here yourself to be included in this month's drawing.