Four for You and More for Me
Here are the Star Chain blocks I've made so far.  The first four are for this month's lotto drawing (I'm donating my chances).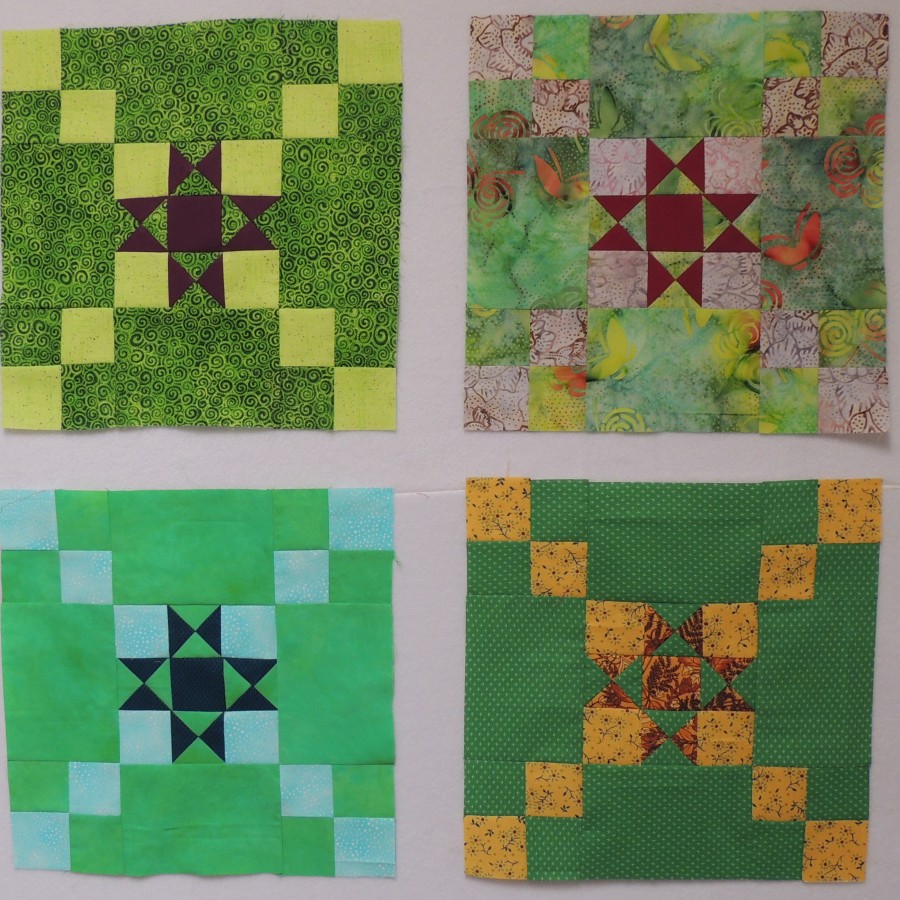 And these six are for the two versions of the Mod-Mod quilt I'm making. The color for the rainbow scraps challenge this month is aqua/teal (or anything not exactly green and not exactly blue.)  I made two from those colors (for the throw-size) and coincidentally added some aqua to my larger version of the quilt.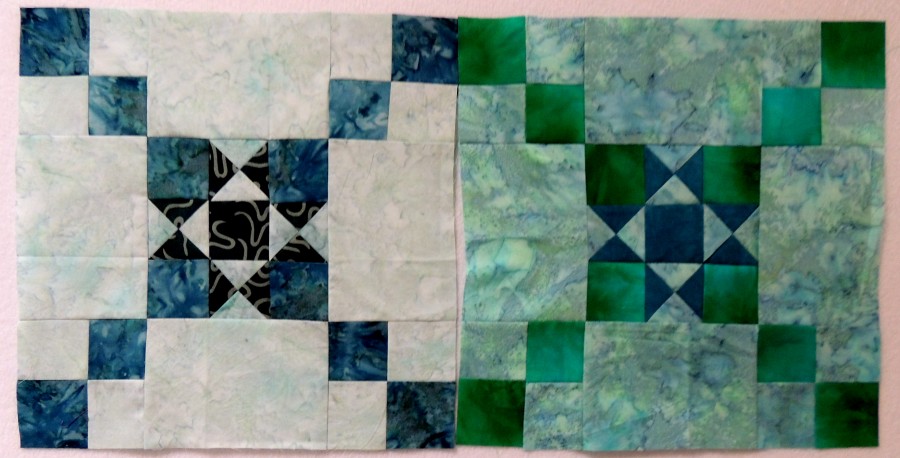 I blogged about my process of making the blocks here:
I don't think I'm done with this block yet, like a man whose only tool is a hammer sees every problem as a nail, I think this block will work well for two of those projects bouncing around in my head.