Just one for me.
This was a really easy block and I love the graphic appeal of the jewel tones on black. But I only had time for one this month. (Please excuse the poor picture, my iPhone was not cooperating.)
I've been busy with a couple of other quilts. I just finished this baby quilt for a friend at work who has just adopted a little girl. But my friend hates pink, so I went with a more modern palate.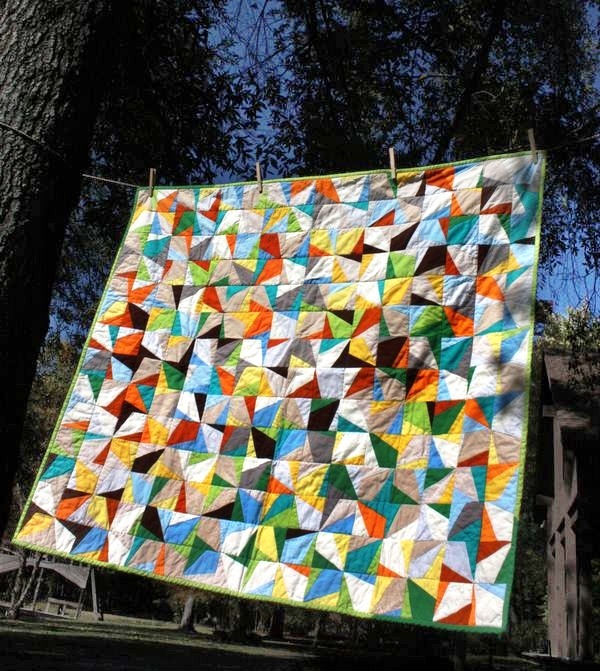 My latest project will be a Christmas gift for my sister-in-law who collects chickens. I hope I can get it done in time!
So you can see why I only had time for one X this month! I hope everyone had a great Thanksgiving!