Little Windows in Cat Houses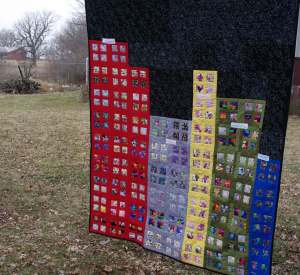 I've made some Little Windows blocks with cats in the windows. Then I made some Cat Houses.
63 x 80
I hand stitched around the windows and then machine quilted stars in the night sky in glow-in-the-dark thread.
The buildings have some signs hand embroidered in neon thread.  And the back of the quilt has some words of advice about cat houses.
Cathy L in IA