Coming in Block Lotto 2016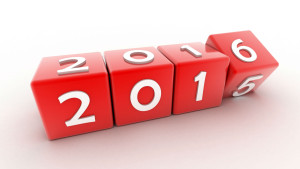 I wanted to give you a peek at my plans for Block Lotto 2016:
The Blocks
Next year all blocks will be 6 inches square (finished size).
They represent a mix of traditional, improvisational and original pieced designs. Some are more abstract/geometric, some of pictorial and one is a Block Lotto favorite that we'll revisit in a new color way.  As usual, they will be made with a mix of techniques, with options for those that prefer one over the other.
All the blocks can stand on their own in quilt settings, but most also do interesting things when 4 blocks are sewn together.
Sampler Quilts
I have designed two different style sampler quilts using the 2016 lotto blocks.  Neither have names yet–if you have any ideas, let me know–but here's what I can tell you so far.
The first option is a 60 by 82-inch quilt made from 4 of each of the 12 blocks, sewn together into a 12 inch (finished size) 4-patch and placed in a setting like this:
In each of the open squares in the layouts above, imagine a 4-patch of lotto blocks–in the center example, I colored them blue for contrast with the white setting fabrics.  A few things you can tell from these sketches:
I've drawn the setting fabrics broken down into rectangles so that you could could construct each of the "stripes" from scraps.  Of course, these could also be cut as long strips from a single fabric for the horizontal sashing and cut rectangles for the vertical sashing.
I started with the black and white layout on the left. I envisioned as being pieced from lots of scrappy black & white fabrics moving from those that are almost white at the top to almost black at the bottom. The blocks could also contain black and white, as well as one or more bright colors to make them pop.
After creating the white-to-black gradient setting, I wondered what a two-color version would look like and since I have a Quilts-of-Valor challenge on my mind, went for red and white, thinking I would combine it with blocks containing a lot of blue.
Then I asked one more "what if" question and created the rainbow setting. For this one, I imagined using the same colored fabrics in the blocks (with a few contrasts thrown in) as you moved from top to bottom of the quilt.  I think this version of the quilt would be a great Rainbow Scraps Challenge project for those that participate or have been thinking of joining next year.  For those unfamiliar, basically Angela chooses a color of the month to be used for your own chosen projects. Participants share their progress and there is always a lot of eye candy and quilting inspirationIf any version of this sampler appeals to you (or you want to suggest a name for the quilt), let me know and I'll publish fabric requirements so you can start planning.
The second sampler I have designed with these blocks will be more of a mystery because there is very little added in terms of setting–just the blocks themselves sewn together in what I think is an interesting way.  This design only lives on paper at the moment, but for those willing to embrace a designed-by-me mystery, I will be able to share some ideas about fabrics (what colors and how much of each) soon.