Four Birds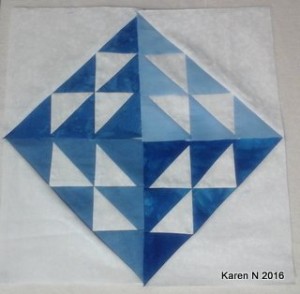 I am very pleased with how the six triangles meet up!  Can't say the same about the triangles on the bias, but they're close!   I will make some more for myself, and if they are perfect/better will swap them out.
Four for the draw – from Karen N in Cape Town.
I was so impressed with Sophie's photography of her blocks I didn't even see the snow!  I think I thought is was just more faded decking!