Dresden Plate Problems :(
I downloaded and printed the second template from Robin.  On my printed page, the quarter circles are the correct dimensions.
The first block I made, I scooted the blade set to where they hit near the 6 inch line like Barbara's, then trimmed my block after sewing them down.  I didn't feel good about it, so I didn't want to waste my quarter circle by sewing it down.  After trimming I knew it was wrong because I had to trim too much from the outer blades. (First pic)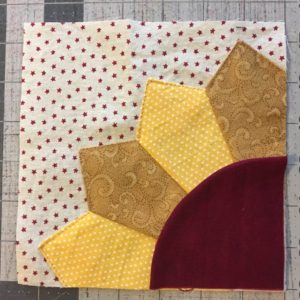 So, I tried again thinking I had just done something wrong.  Pretty much the same scenario.  When I lay the blade set on my 6.5″ ruler, the points hit the edge. (Pic 2)
So, since the blades were hitting 1/2 an inch from where they should, on the third try, I trimmed half an inch from the top (wide part) of the blade.  That has seemed to work better.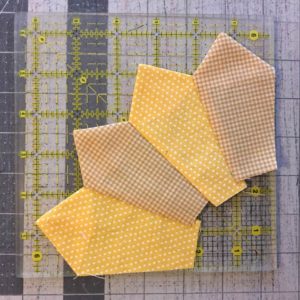 What am I doing wrong?  We are using 1/4″ seam allowances, right?
Thanks in advance. 🙂