Something Different
My apologies for dropping off the face of the blog-o-sphere. Some dramatically bad things have been happening chez moi.
It started with one of my cats going over the edge of a short wall on the top floor, taking a heavy flannel quilt that was draped over the top with her, and falling about 14 feet onto the cement floor on the main level, breaking a tooth, cutting up her face, and having one killer kitty concussion.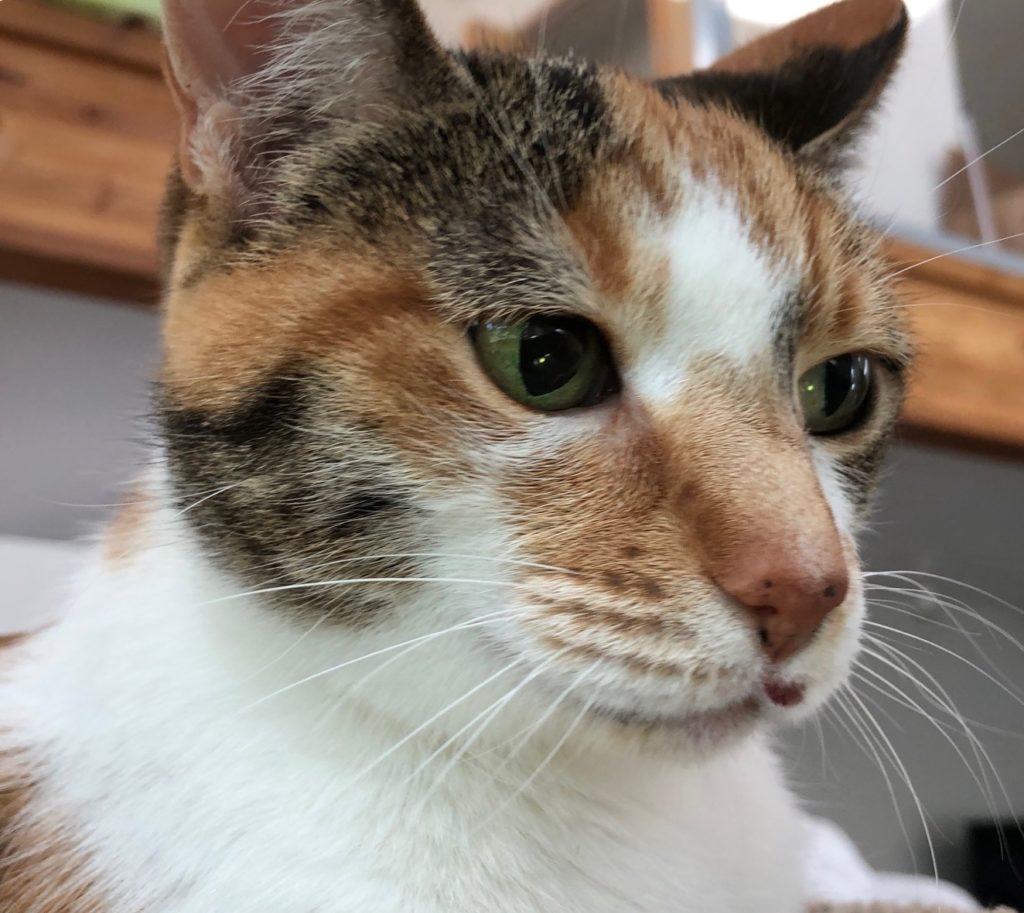 I hurt my back and was down for the count for a few weeks …
And then, in a car parked in front of the building where I work, a co-worker was shot and killed by her husband, who then shot himself. I hadn't been working there long and I didn't know the woman who was murdered–though I would witness just how much she was beloved by those that did know her–and was sincerely surprised at how much I was personally affected by events and the profound sadness that filled our building.
The property management company that manages my loft, first told me that the owner was willing to extend my lease and a month later said they were not which led to a scramble to find a place to go in a city in which the few rental properties all seem to have become Air BnB's. I am moving back to my old neighborhood and paying twice the rent I paid for a comparable place only two years ago … and have very little time to get organized, packed and moved.
In the midst of all these stressful events, I felt such resistance to jumping back into the Block Lotto that I realized that it's time for something different. I have some ideas about what that will look like and I think anyone that follows this blog may want to tune in, but it will take me time to get organized and make it happen … starting sometime after I get moved.
Thank you to those who picked up the pieces of the June Block Lotto and everyone who reached out to me.