Mary's March 2011-Block Lotto Quilt
I had to check back in the archives to see when these Blocks came to my house.  I found the answer HERE.
I thought it was April, but the posting was March and I was a newbie WINNER. Anyway.  It is all quilted and I wanted to post it with a picture of the backing.  I found the pretty red fabric that I used for the Border and Backing. I quilted it from the back and it took me a while to finish…there's a lot stitching in there.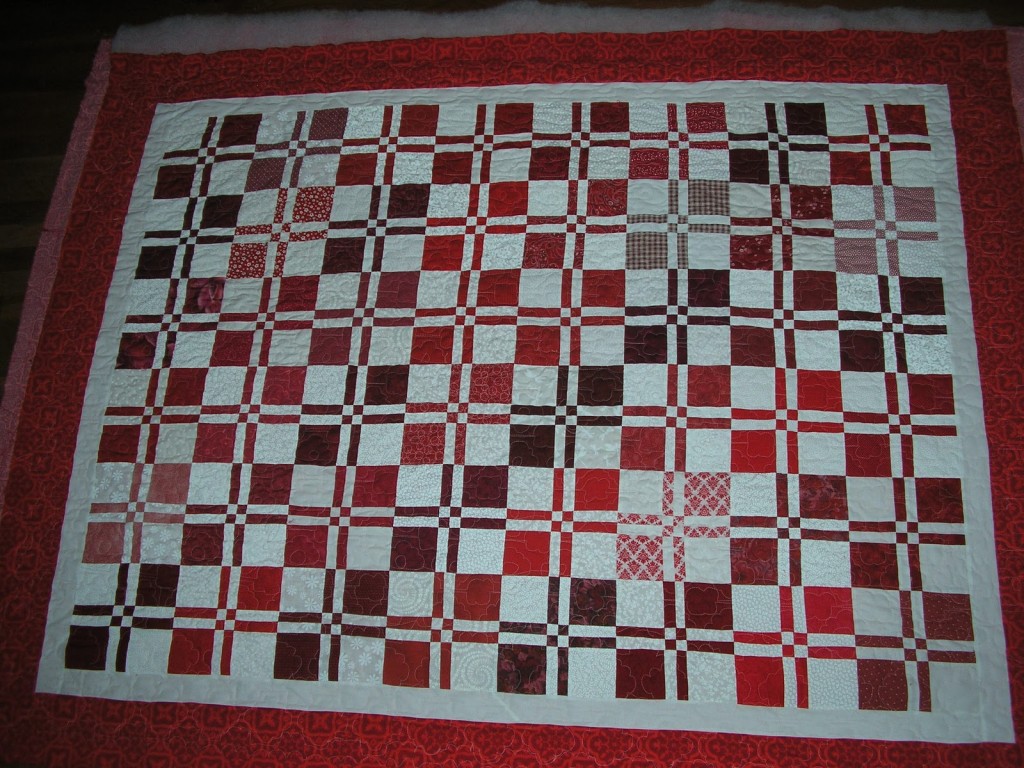 It is now ready to have the binding attached.  Once again I have to thank all those who sent me Blocks to make this pretty quilt.  I never knew I needed one until the Red and White exhibit came out in New York.