The April Drawing Will Be Delayed
Sorry for the delay. I was feeling couldn't-get-out-of-bed lousy all through the weekend and was really winded this morning. I thought that I was having "normal" problems adjusting to moving to a higher altitude, but because I was really short of breath and a little dizzy, I decided to go to urgent care at lunchtime … with a plan to take care of the block lotto afterward.
The good news is that my "blood ox" is good. The concern is that after my 13 hour drive, my breathing problems could indicate a pulmonary embolism … and so now I am at the ER. At least the wall in the triage area where I waited ti see a Doctor isn't boring.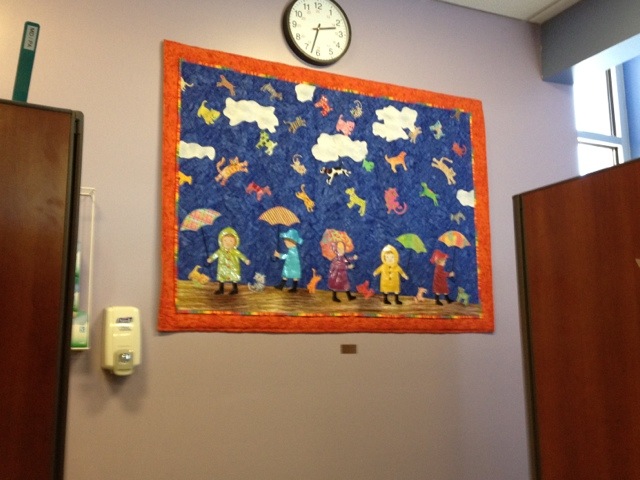 The doctor has ordered a bunch of tests …
So now I am waiting in here … in one of those ridiculous hospital gowns . So far, at the hospital I've been seen by 3 nurses, a doctor, a tech, and a Physicians Assistant … one test down and a long list of tests to come …
Sorry for the TMI, I really just want you to know that I will take care of the April drawing as soon as I am home again