Hindsight, Low Volume Fabrics and How We Learn
Earlier today I took a photo of this quilt. I pieced the blocks in a workshop almost 5 years ago and finished the quilt a few years ago in Texas.  Last night I sewed a hanging sleeve on it and today, I realized I'd never taken a photo of it.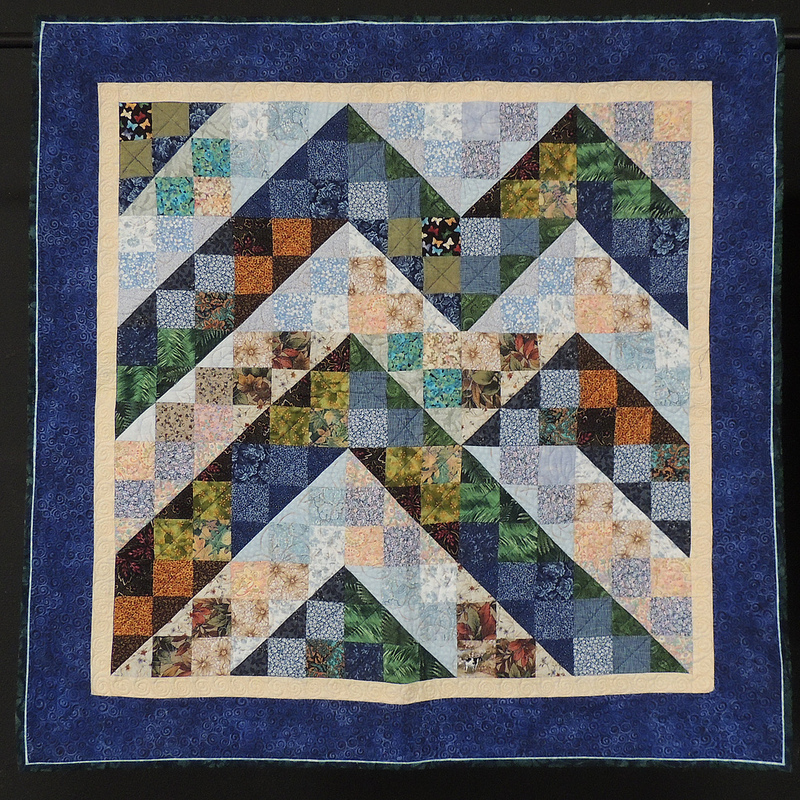 As I looked at it, hanging at the other end of the studio, I thought how a couple of the low volume fabrics could have been better chosen.  Today they seem so obviously wrong.  How did I miss that?  The pattern specified light, light-medium, dark-medium and dark fabrics.  I remembered how challenging it was for all of us in the workshop to "see" those values.
In an Art Gallery Management class I took long ago,  I remember being told how just LOOKING at lots of art trains the eye and the brain. Today I was thinking that if I made this quilt now, after our adventure in low-volume strings this month, it would be easier and the results would be better.
Live and learn 🙂
I think the quilt is also an example of how you can use low volume fabrics in combination with other fabrics.  Instead of using a light background in a single color, you could choose a scrappy, colorful, low volume set of fabrics.