Scrappy Mod Module 1
Greetings!
As a newbie at Block Lotto, I am learning the ins and outs of posting/
sharing. So after seeing someone post the first module, I assembled three to share.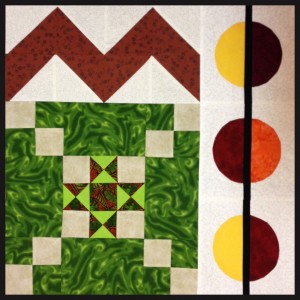 My Mod Mod QAL blocks are made from my fabric  stash. I have resolved NOT to buy fabric. So this will definitely be a scrappy quilt.
Dena