Fun in the Sun Placemats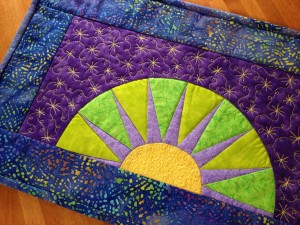 The Sunrise block was a challenge BUT was so much fun when I started different color combinations for my sampler.  However, when I began to lay out the new bold colors with the other MMQAL blocks, I found some were TOO colorful for the sampler. So, I changed my mind, AGAIN.  Some of the  colorful blocks are now placemats.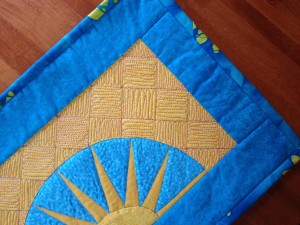 By the way,  when I pieced the border, the last and first ray were inconsistent in size. Besides an inaccurate 1/4 inch seam, what could have happened in the foundation paper piecing to give me so many variations in the size of the rays?