Thank you!! So far…..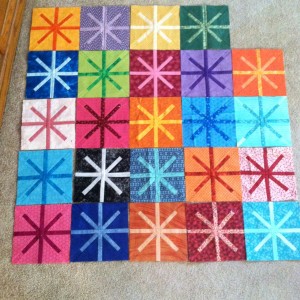 I was gone for a few days and when I arrived home there was all kinds of fun mail!
Blocks from Kathie PA, Kathy OH, Laurie GA, Nann IL, and Peggy NJ have made it here!! Thank you! I pulled my blocks out and laid them all out. It is always fun to see the blocks all together.
I love it!