Sophie's "Almost Done" Sampler Blocks
Here's what almost done looks like on my design wall.   I'm never home anymore when there's enough natural light in my sewing space … so the photo isn't the best.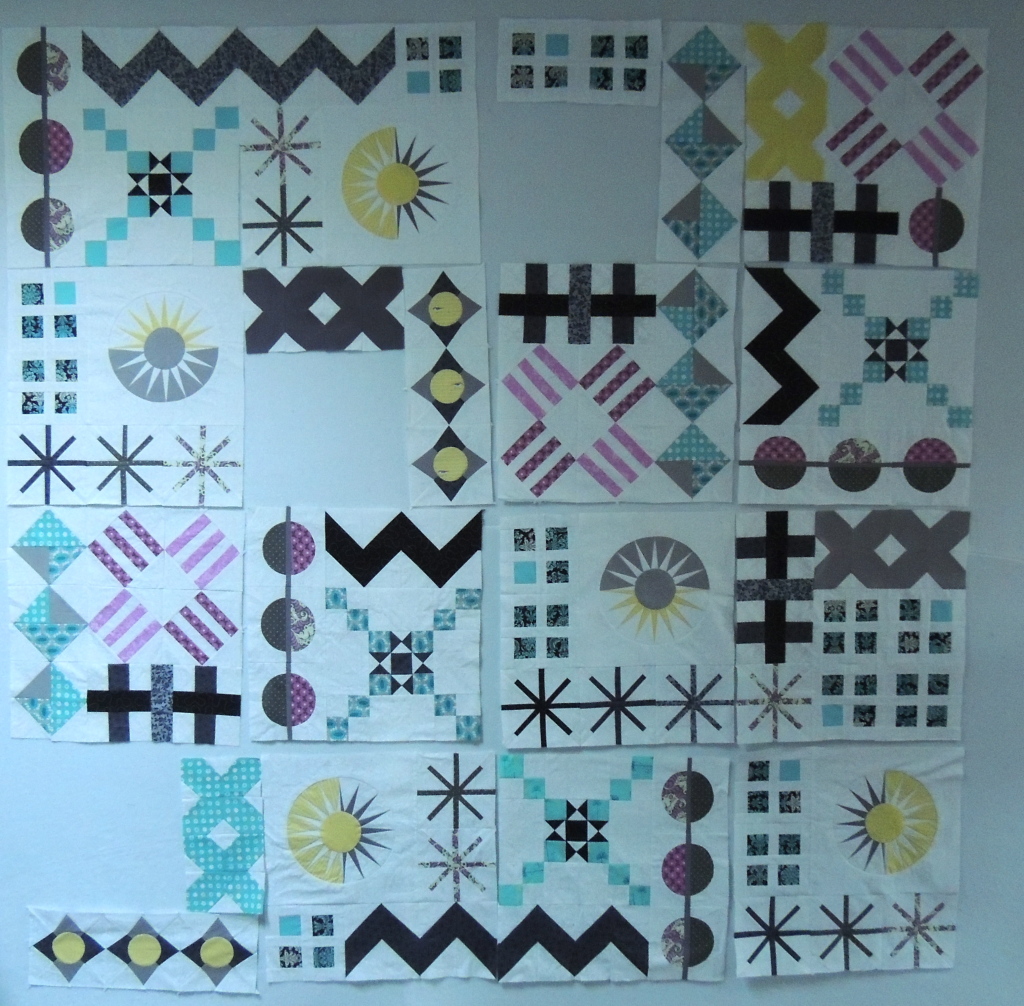 As you can see, this month's Easy X blocks are used in pairs in my quilt layout. I'll post the official update with all the layouts this weekend.