Four arrows from Ginny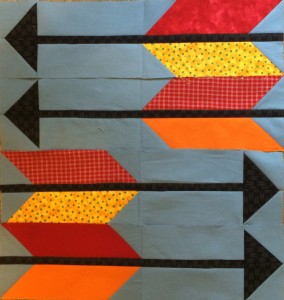 These were a little trickier to make than I initially expected, but after struggling to make the first one come out the right size I "got it" and didn't have any trouble after that.
I'l make more if I get the time, because these are so cool and they'd look great as a border for an earlier set of blocks I won and failed to make into a quilt (yet!).