Boomers and Log Cabins become "Looking for Mr. Right."
Sometimes a quilt or a set of blocks is the inspiration for my choice of a block pattern for us. Other times, one of the lotto blocks we've made is inspiration for a project … it turns out, this quilt is all the above.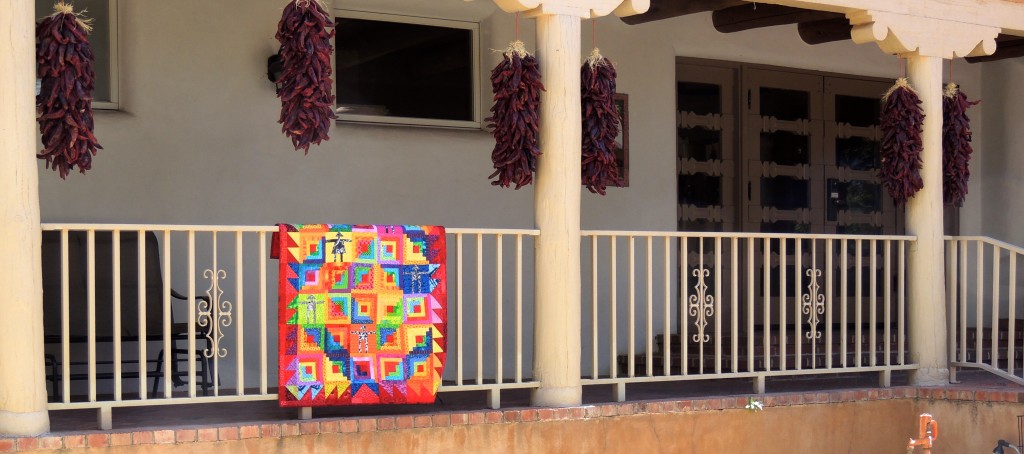 The 6-inch bright logs are from a log ago block exchange and were the inspiration for the August 2008 lotto block.  When I was asked a few months ago to make a wall hanging to raffle at the guild's retreat, I pulled out the blocks and decided to add the traditional Oklahoma Boomer blocks (and Julie's Boomerette variation), that were the lotto block choice for the previous month, July 2008.  The quilt top came together quickly, but I procrastinated the quilting and finishing until the last possible moment and finished it last night … for the retreat that began today. Here it is outside the retreat center this afternoon.
Earlier today, I hung it in my kitchen (to confine that it was going to behave and stay flat).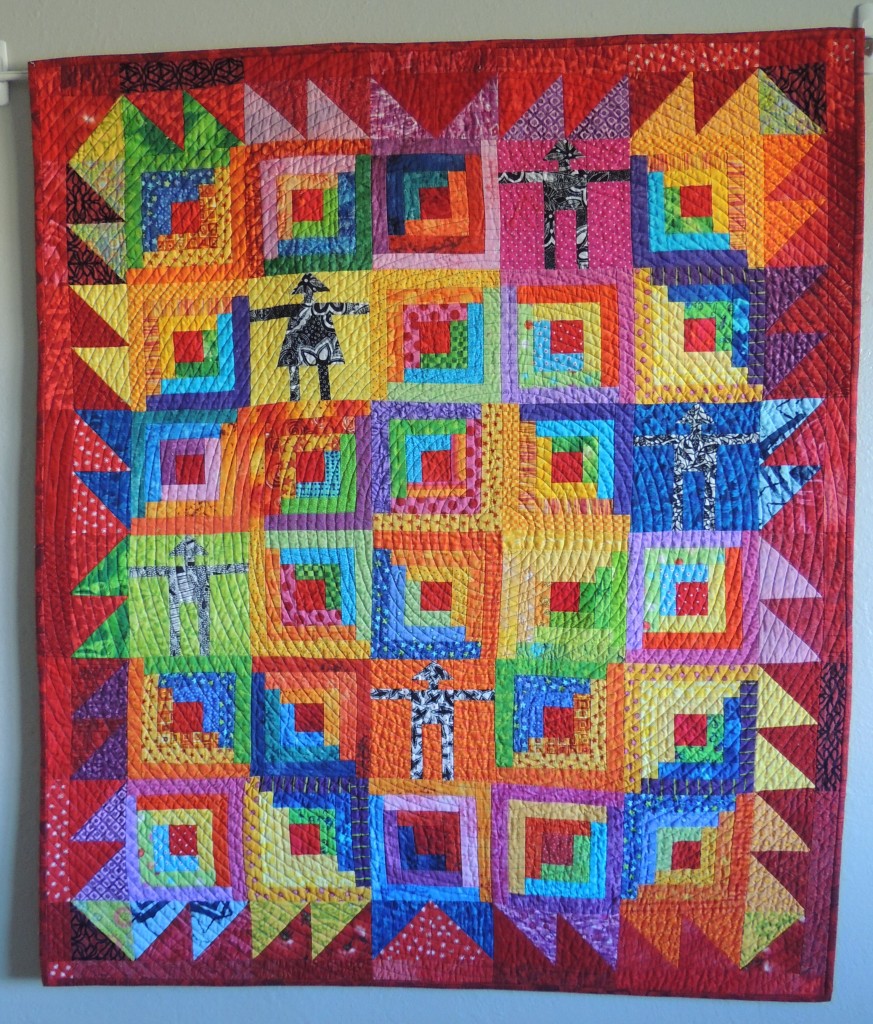 You can read more about it on Sophie Junction: Looking for Mr. Right – My Finished Wall Hanging