A finished quilt – June 2014 blocks
I finished my Sunshine quilt made up of 15 blocks won in June 2014 (the block was called "sunrise"). While many of you are heading towards the longest day of the year, I am heading towards the shortest day. And, although sunshine is not unusual in Auckland in the winter time, there's not nearly enough of it for my taste – this quilt should help.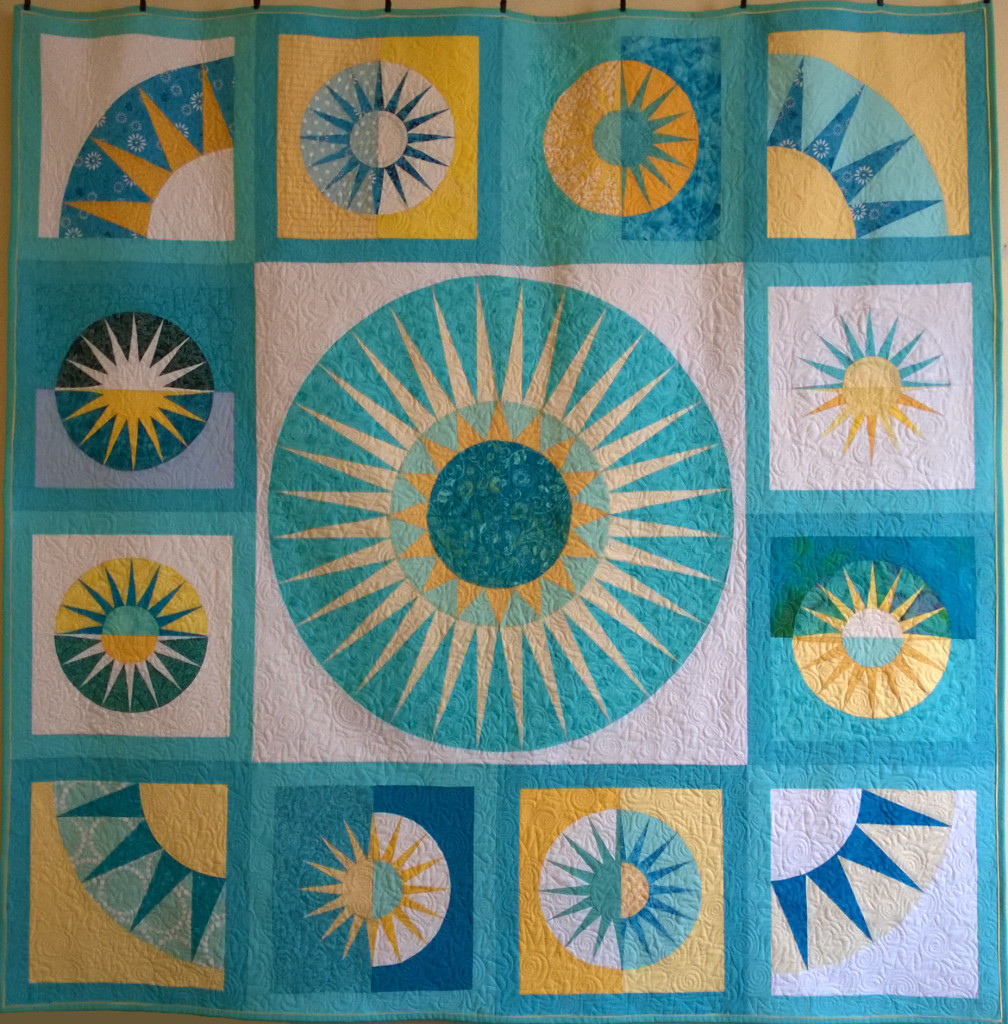 For more detail, check out the blog posts I've done along the way, including the finale from today.